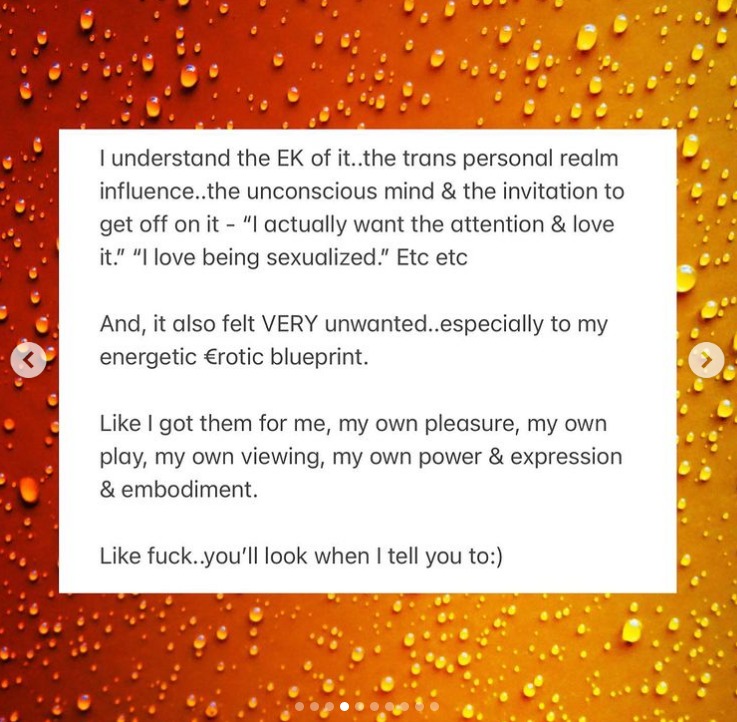 2023 is the year you stand tall, big & bright

The year you bring throat, heart, p$$y..online & in the front seat

The year you HAVE & HOLD…& keep the fuck going!

You. Are. All. Of. It. Already.

Having AND Holding

CONGRUENCE - the mini Immersion - 4 days away!!

It's $222

And, this week only…

That $222 investment can be used towards your enrollment in my 6 week upcoming group program called Animal Body Practice 6 weeks into your Dark Primal Wild Feminine

P.S. to the one who doesn't want to be labeled the 'look at me b!tch' - PLEASE be the look at me b!tch. Every single time you do, you give massive permission. Mentorship is about holding somebody on their journey from where they are to where they want to be - they find and choose you/me/we because we're living the life that has a similar flavor to their desired reality.

Keep bragging. Feel your sacrum as you do.

*Be the goddess in human form*

WHAT RESONATES?! You can share...