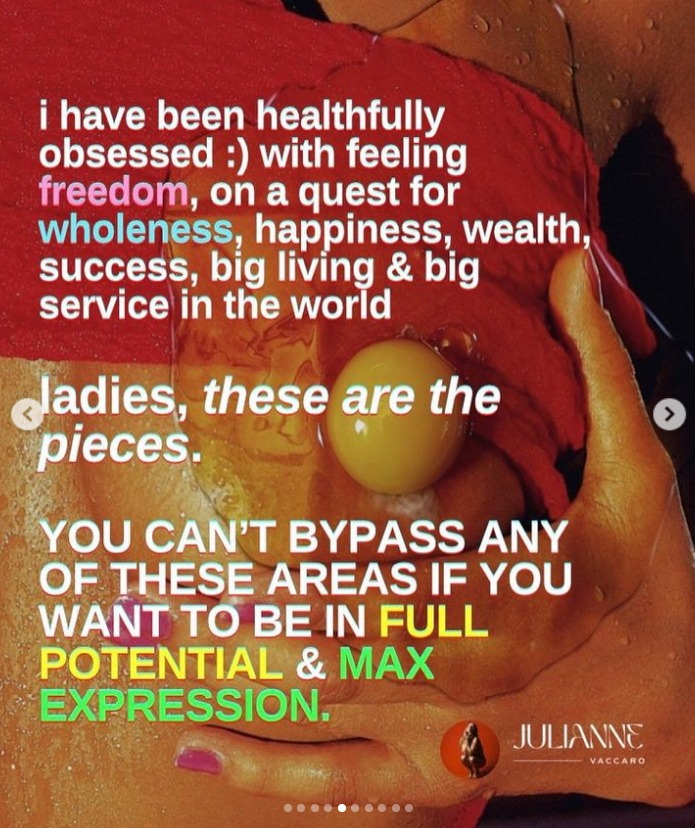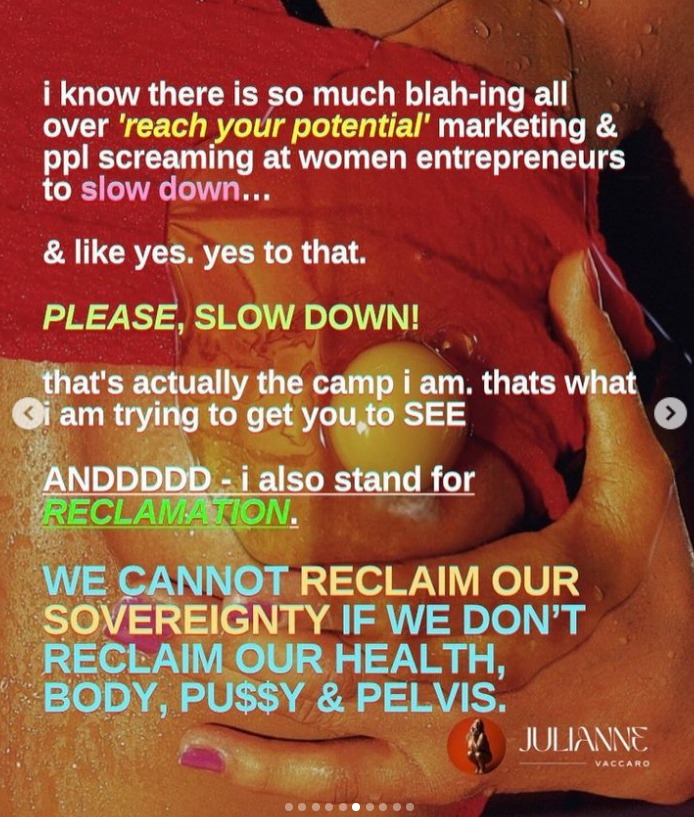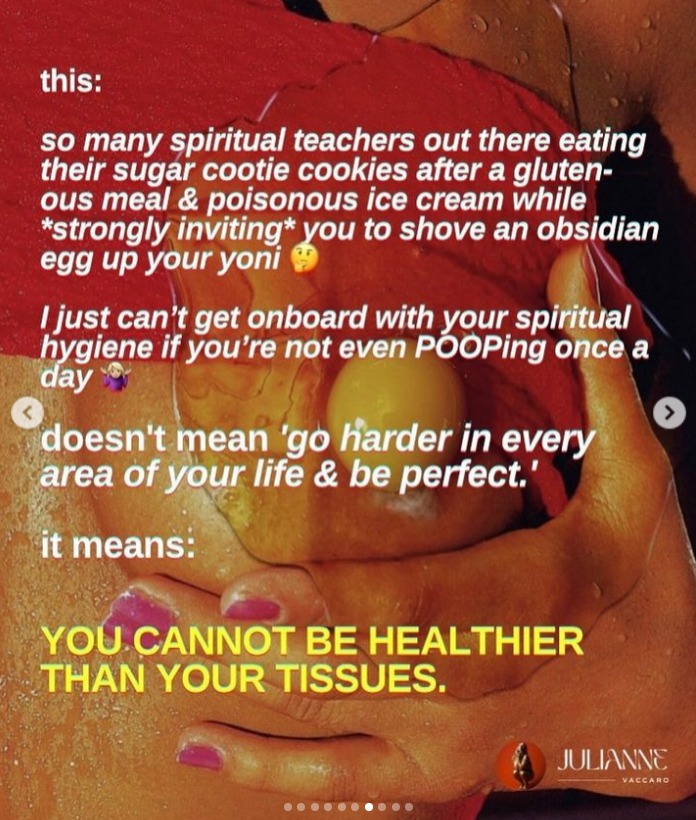 We cannot out meditate a dirty diet.

A LOT of our pains & dis-ease is because of unfelt emotional human experience that was way too much in the moment (trauma) which keeps us locked out of our body & eating sugar & carbs & alcohol & grains & around & around we go.

(The gov is NOT making it easy for us to be HEALTHY - we actually NEED to try harder. Period.)

You may think your body feels good now..

But when you get into my world - which BY THE WAY really just means you're getting fully into YOURS - YOUR BODY & pv$$y -

you'll very quickly see AND feel just how GOOD it can ALL really be be be

As Ellen says, "a soul thrust with a clean diet"

That is unfuckwithable.

P. S. I teach & coach inside these 4 domains inside ALL of my offerings

$EXUALLY FED couples workshop - navigate needs, deepen intimacy, & unleash a fvck ton of play in the bedroom! Happening 4/30. $333 per person (linktree) in person AND virtual options

1:1...