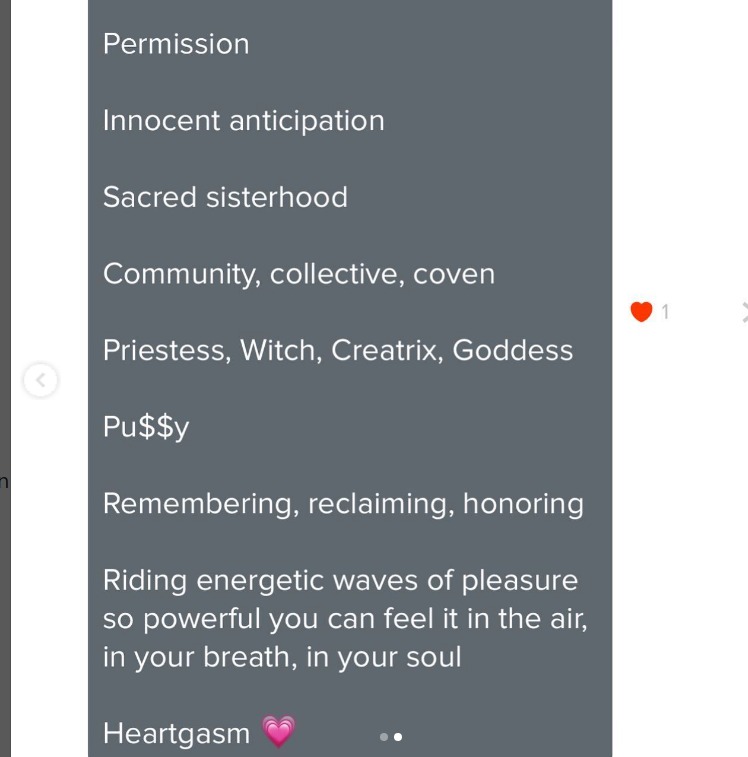 ‍ Ladies may raise the roof off of @venusvalleyboulder TherSDAY night! I didn't know y'all were as thirsty for a circle as I was!

Swipe for a Goddesss' testimonial love poem after her first circle!!

My inner host, mistress, priestess is beyond titillated to welcome you into higher levels of ple@$ure MMMMM!

For those of you sitting on the side like
'what actually happens there?'
'That's hella edgy for me'
'what will my man's think?'

I'll be going LIVE later today to share more of the deliciously drooling details & what to bring

Check story for details!

Spots are legit limited :) claim your spot! $50

have you been to a circle before? Tell me your experience below!

P.S. enrolling 1:1 Somatic $exological immersions

VENUS VENTURE / VOYAGE 15k one month experience / 2 day in person immersion at VV + bonus extra , you know what to do for more info

#selfpleasure #selfpleasurepractice ...